APPLICATIONS
Population genomics
Identification of somatic mutations in cancer
Rare disease studies
Biobanking projects
RNA sequencing (RNA-seq) has been transforming the study of cellular functionality, which provides researchers with unprecedented insight into the transcriptional landscape of cells. Employing the high-throughput and accurate next-generation sequencing technique (NGS), RNA-seq reveals gene expression profiles and describes the continuous variations in the transcriptome.
Our Whole Transcriptome Sequencing service offer a range of solutions tailored to your study's needs. Our service is optimized to yield the highest quality, most reliable results, from differential expression analysis to the discovery and identification of mutations and fusion transcripts, even in FFPE tissue.
250ng of purified total RNA
FFPE* tissue, fresh/frozen tissue, blood, or cell pellets
* Due to the inherent nature of samples derived from FFPE to contain degraded and crosslinked nucleic acids, all samples submitted are accepted "on risk" and subject to billing regardless of data quality.
Sample Receipt and Initial QC
Library Construction and QC
Sequencing and Data Delivery
Bioinformatics Analysis
Quantitative expression profiles
Time series analysis
Gene ontology analysis
Pathway enrichment analysis
Hierarchical clustering analysis
Protein-Protein Interaction (PPI) analysis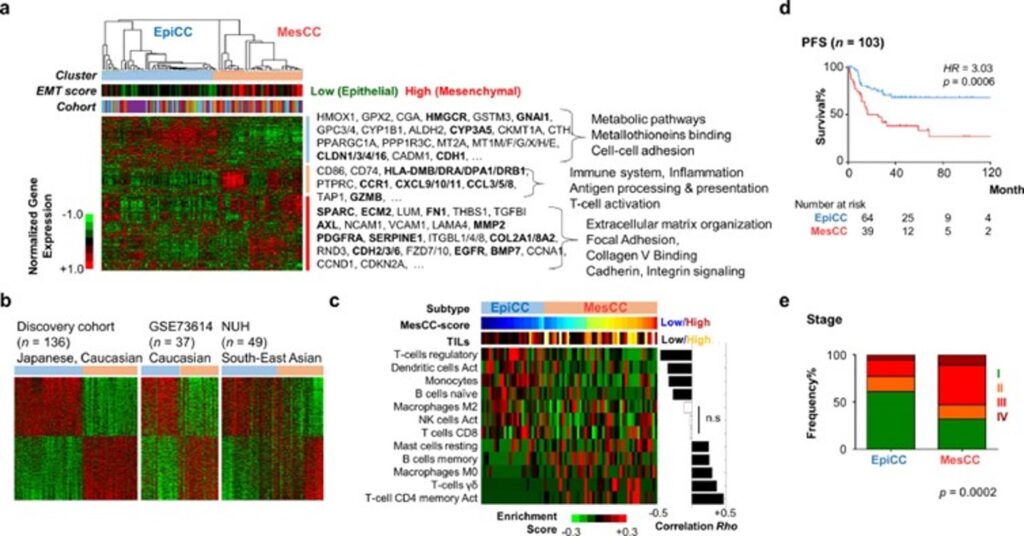 Analysis of gene expression signatures identifies prognostic and functionally distinct ovarian clear cell carcinoma subtypes. EBioMedicine 2019, 50:203-210.